Gift certificates
Give your friends and loved ones, relatives and business partners pleasure, beauty rituals, sacraments , give a sense of physical and spiritual harmony.
Relax salon "Asia" offers you a system of gift certificates , satisfying the most refined tastes , needs and budget .
Gift certificates can be of three types : Cash certificate – you specify a specific monetary equivalent of the amount that you can use on any of our services at their discretion salon .
Certificate Program – You choose one of our offered wellness programs. The proposed packages with beautiful names of speakers will allow you to quickly and accurately determine the present .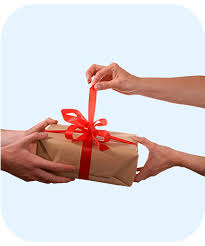 Individual certificate – experienced administrators cabin of your choice will help you make the individual SPA program that meets only your individual preferences.
 Please be advised the following information:
Gift certificate name, but you can transfer it to another guest;
Lord of the gift certificate has the ability to change their service in any other appropriate equivalent prescribed in our menu;
Gift certificate exchange for cash can not be.
Sincerely, Administration cabin.